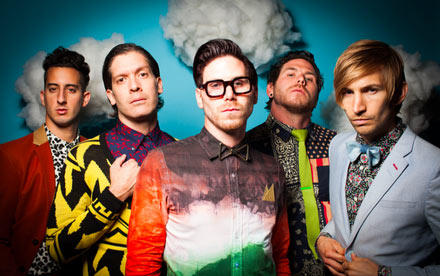 "Join us for an evening of upbeat and inspiring music featuring Family Force 5 and Britt Nicole as part of the MIKE AND IKE® Summer Concert Series on September 13 at 6:00 p.m. in the Old Glory Ampitheatre.
Come out early to enjoy a day of thrilling coasters, kid-sized adventures, and fun for all ages and stay for an evening of empowerment and upbeat dance music. The park will be open 10:30 a.m to 8:00 p.m. on September 13.
A concert ticket is required along with park admission. Limited preferred seating will be available for a premium price and include 2 boxes of delicious MIKE & IKE® candy."
Source: https://www.sixflags.com/stlouis/special-events/concert/family-force-5-and-britt-nicole